What is Madeira?


​
Madeira is a fortified wine originating on the Atlantic island of Madeira in the 16th century. America grew fond or Madeira wine in the 18th century and became one of the island's biggest customers, buying nearly a quarter of all the wine produced there. Madeira was used to toast the Declaration of Independence in 1776, at the inauguration of George Washington in 1789.



​​

American Madeira-style
​
European Madeira is made traditionally from five key grape varieties including the classic Verdelho grape, which is also grown in some areas of California. Traditionally, Madeira is made by a process called "estufagem" that subjects the brandy fortified wine to slow heating until it reaches temperatures above 100 degrees F. After "baking" for three months the wine is slowly cooled to ambient temperature. A similar process called "canteiro" heats the wine in casks where high evaporation helps concentrate the wine. Finished Madeira can age in wood for two to twenty years. A notable California vintner employs a 100 plus year old Solera aging regiment to maintain consistent quality of their Madeira-style wine.



​​

How American Madeira-style is Made
​
There are a handful of American vintners making Madeira style fortified wines. The process closely follows that of white port production with most producers whole cluster pressing to retain fruitiness and minimize phenolic bitterness. Some vintners will incorporate enzymes prior to fermentation to enhance flavor and juicing. Most producers will use 180 proof wine spirits to stop fermentation at about 8-10% residual sugar and 18% alcohol. Rather than adding spirits, a few American vintners produces high alcohol concentrations by in-situ (in-place) fermentation which produces a more integrated and homogenous blend of the spirits with the natural grape flavors. Following press, producers usually allow for a settling time before filtration. Producers will then initiate their unique heating process at temperature around 110 degrees F for a period of about one year. Vintners will oak barrel age the "madeiraized" wine to achieve their exclusive style objectives. Prior to bottling, vintners will make any necessary alcohol and acid adjustments to balance the wine the cold stabilize and sterile filter the new Madeira-style wine. Madeira-style wine continues to improve in the barrels, once bottled it no longer continues to improve. Therefore, most Madeira-style vintners will show both the vintage and bottling dates on the label to indicate the length of barrel aging.

American Madeira-style wines have complex aromas and flavors of toffee, caramel, nuts, marmalade and raisins supported by bright, fresh acidity.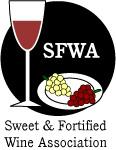 ​

American




​Madeira-style Wine